I'm speechless from the sheer monumental stupidity of this. Believing that a goddamn hashtag does anything at all is so incredibly moronic I just don't know what to say.
It's debatable whether or not we should have any involvement in the Nigeria kidnapping thing. But freaking hashtags don't do a damn thing. It doesn't even 'raise awareness'.
If you want to accomplish something put the military in, with whatever forces they need and a mission that says rescue the girls if possible, kill that madman and destroy Boko Haram no matter what.
Anything else is feel-good-about-yourself crap.
BTW, if our military thinks we can do something positive, and if the Nigerians will let us in, I have no problem, even if we lose some of our people. This is a very clear cut case of evil. If we can, kill the bastards.
Edit: I'd forgotten this. Here's a employee of the state department with some of her own hashtag diplomacy about the Ukraine.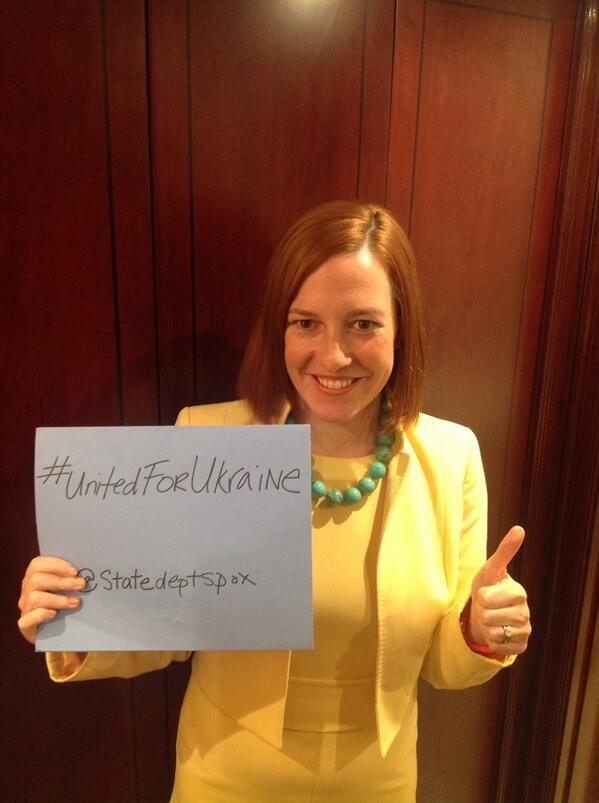 Sheer lunacy.
I've got nothing against individuals that do this. But NOT the U.S. government.